Welcome to Main Street Pool & Spa, your trusted destination for top-notch new pool construction services. We specialize in creating stunning pools that not only enhance the beauty of your outdoor space but also provide endless enjoyment for you and your family. Our experienced team is committed to delivering exceptional craftsmanship and customer satisfaction throughout the entire pool construction process.
Our New Pool Construction Services Include:
Design Consultation: Our pool construction experts will work closely with you to understand your vision, preferences, and budget. We'll guide you through the design process, offering expert advice and recommendations to create a pool that perfectly complements your lifestyle and enhances your property.
Custom Pool Design: We believe in personalized solutions. Our team will create a custom pool design tailored to your specific needs, incorporating your desired features, such as shape, size, water features, lighting, and more. We ensure that your new pool reflects your unique style and meets your functional requirements.
Quality Materials: We source our materials from reputable suppliers, ensuring the highest standards of quality and durability for your new pool. From premium pool shells to top-of-the-line equipment and accessories, we prioritize using reliable products that will stand the test of time.
Professional Construction: Our skilled construction team will bring your pool design to life with precision and expertise. We adhere to industry best practices and utilize advanced construction techniques to ensure a seamless and efficient construction process. Rest assured, your new pool will be built to the highest standards of craftsmanship.
Timely Completion: We understand the excitement of enjoying your new pool, which is why we strive for timely project completion. Our team works diligently to ensure that your new pool is ready for you to make lasting memories as soon as possible.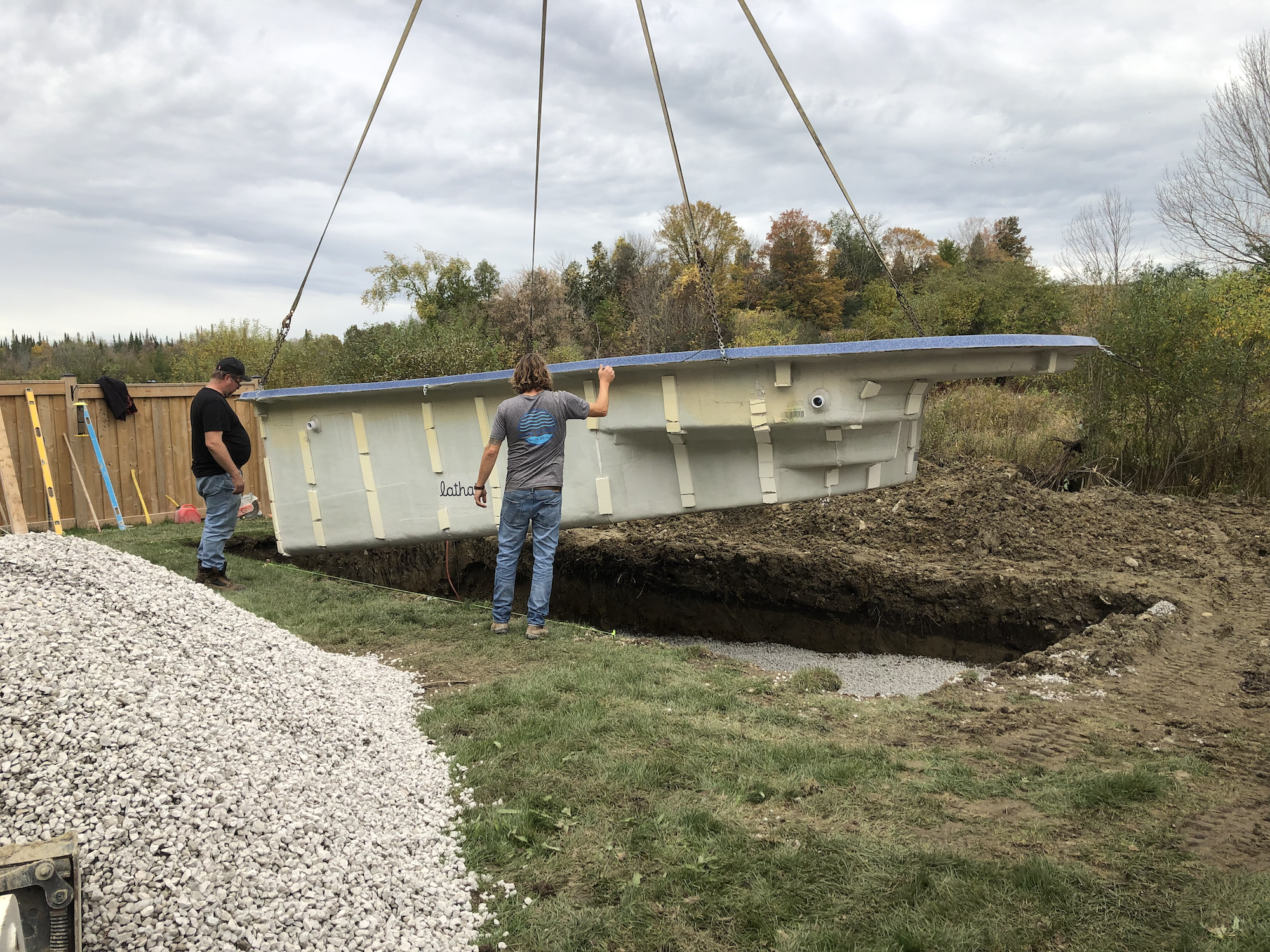 Fiberglass vs. Vinyl Steel Pools: A Comparison
When it comes to pool construction, two popular options are fiberglass and vinyl steel pools. Here's a brief comparison to help you make an informed decision:
Fiberglass Pools:
Low maintenance: Fiberglass pools have a smooth surface that resists algae growth and requires minimal maintenance.
Durability: The fiberglass material is known for its strength and flexibility, making it highly resistant to cracking or leaking.
Quick installation: Fiberglass pools are pre-manufactured, which allows for faster installation compared to other pool types.
Limited customization: While fiberglass pools come in various shapes and sizes, customization options may be more limited compared to other pool types.
Vinyl Steel Pools:
Cost-effective: Vinyl steel pools tend to be more budget-friendly compared to other pool options.
Design flexibility: Vinyl steel pools offer a wide range of design options, allowing for customization of shape, size, and patterns.
Comfortable and smooth: The vinyl lining of these pools provides a smooth surface that feels comfortable to the touch.
Replacement considerations: Over time, the vinyl liner may need replacement, which should be factored into long-term maintenance costs.
So you'd like to spend your summers poolside! Lets get started so we can get you swimming in no time!
Ready to turn your dream pool into a reality? Contact Main Street Pool & Spa today to schedule a consultation and explore our exceptional new pool construction services. Our dedicated team is here to guide you through the process and deliver a pool that exceeds your expectations in terms of beauty, functionality, and quality. Get ready to transform your outdoor space into a haven of relaxation and entertainment!
When you fill out this form we'll be able to understand what your needs are and call you with a price and a start date. If you want to skip the paperwork and email us something special, send it to info@mainstreetpools.com.
By completing this form you are not committing to a pool or date, simply giving us the right information to get you an accurate quote faster.