At Main Street Pool & Spa, we prioritize the safety of your loved ones and the protection of your pool. That's why we offer a wide selection of high-quality pool safety covers. Our pool safety covers are designed to provide a secure barrier, preventing accidents and ensuring peace of mind.
Why Choose a Pool Safety Cover?
Safety: A pool safety cover acts as a strong barrier, preventing accidental falls into the pool. It provides an added layer of protection for children, pets, and even wildlife.
Peace of Mind: With a pool safety cover in place, you can relax knowing that your pool is securely covered when not in use. It eliminates worries about unsupervised access to the pool area.
Durability: Our pool safety covers are made from durable materials that withstand the elements and are built to last. They can handle harsh weather conditions and offer long-term reliability.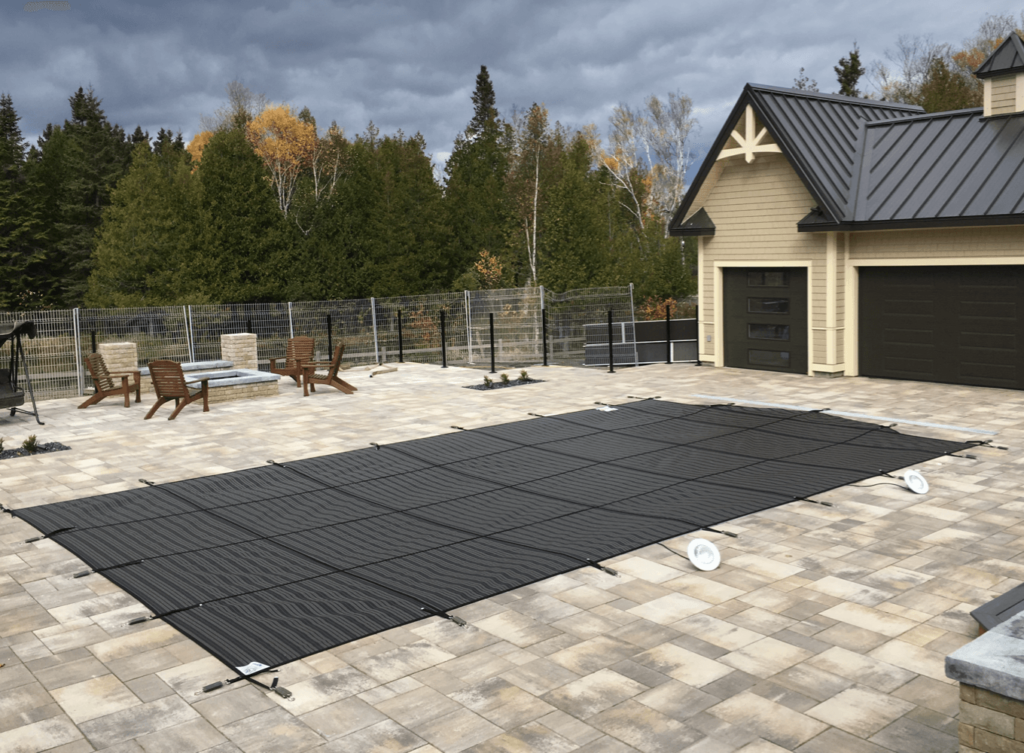 Key Features of Our Pool Safety Covers:
Strength and Security: Our pool safety covers are designed with robust materials, ensuring their strength and reliability. They are engineered to support the weight of an adult, providing an additional layer of protection.
Custom Fit: We offer pool safety covers in a variety of sizes and shapes to accommodate different pool designs. Our expert team will work with you to ensure a precise fit that perfectly matches your pool's dimensions.
Easy Installation: Our pool safety covers are designed for ease of use. With a simple installation process, you can quickly secure your pool and have peace of mind in no time.
Safety Locking Mechanism: Each cover is equipped with a secure locking mechanism that prevents unauthorized access to the pool. This feature ensures that only authorized individuals can remove the cover, adding an extra layer of protection.
Low Maintenance: Our pool safety covers are designed for convenience and minimal upkeep. They are resistant to UV rays and chemicals, making them easy to clean and maintain over time.
The Important Thing
Ensure the safety of your pool area with our reliable and durable pool safety covers. Contact Main Street Pool & Spa today to learn more about our selection and find the perfect pool safety cover for your needs. Our knowledgeable team is here to assist you in making your pool area a secure and worry-free space. Your family's safety is our top priority!
Contact Us
Do you need a safety Cover?
We sell, install & repair safety covers. You can also have us Open & Close your pool to ensure your cover and pool is functioning properly. Give us or call or message us here.