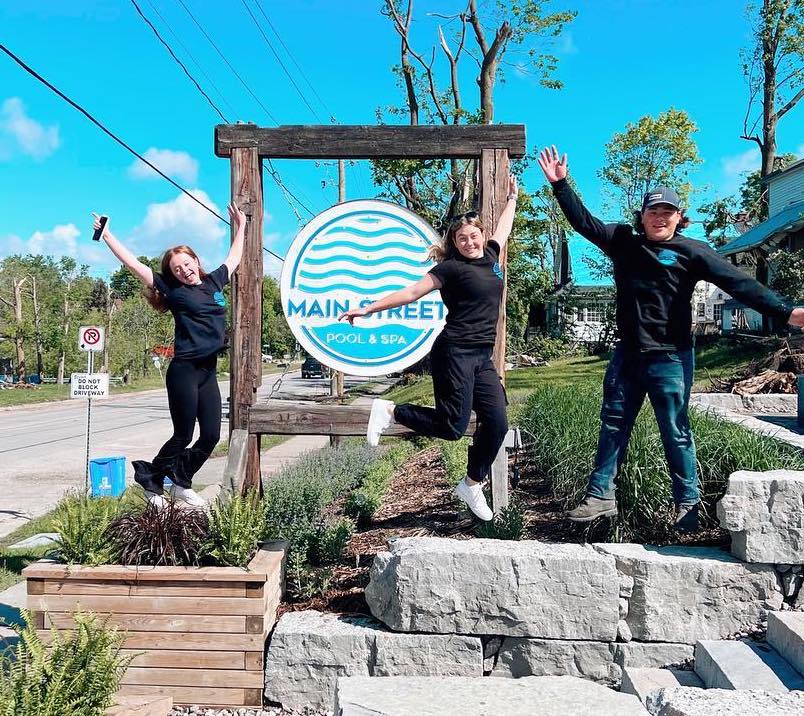 Need to get a hold of us?
Contact Information
SEND US A MESSAGE
We will get back to you as soon. as possible.
Thank you for your patience ahead of time.
FAQ
If you have any other questions or need additional information, please don't hesitate to reach out to us. Our knowledgeable team is here to assist you and ensure your pool and spa experience is exceptional.
What services do you offer?

We offer a wide range of services, including new pool & spa construction, landscaping, pool remodelling and renovation, pool & spa maintenance, pool & spa repairs, pool & spa equipment installation and repair, pool opening and closing, and water testing. Our goal is to provide comprehensive solutions to meet all your pool and spa needs.
What are you store hours?

We have them located at the bottom of our website. Hours do change throughout the season so please check back before heading out. You can also follow our social media for store closures.
How often should I schedule pool maintenance?

Regular pool maintenance is crucial to keep your pool clean, safe, and in optimal condition. We recommend scheduling routine maintenance at least once a week to ensure proper chemical balance, water cleanliness, and equipment functionality. Our team can create a personalized maintenance schedule based on your pool usage and specific requirements.
How can I schedule a service or consultation?

Scheduling a service or consultation is easy. You can reach us by phone at 905-862-4040 or you can visit our website and fill out the contact form. Our friendly team will promptly assist you and find a convenient time to meet your needs.
Can you help with pool design and customization?

Absolutely! Our experienced team includes skilled pool designers who can assist you in creating a custom pool design tailored to your preferences and requirements. We will work closely with you to bring your vision to life while considering factors such as your budget, space availability, and desired features.
Can you provide references or examples of your previous work?

Certainly! We take pride in our work and have a portfolio of completed projects and satisfied customers. Upon request, we can provide references and showcase examples of our previous pool & spa construction, remodelling, and maintenance work.
Is financing available for pool construction or major projects?

Yes, we understand that pool construction or major projects can involve significant investments. We offer financing options to help make your dreams a reality. Our team can provide information on available financing plans and assist you in finding the best solution for your budget.
What brands do you carry for pool equipment and supplies?

We partner with reputable brands known for their quality and reliability in the pool industry. Some of the brands we carry include Hayward, Pentair, Dazzle, Titan, and Polaris. Our goal is to offer the best products to enhance your pool experience and ensure long-term satisfaction.