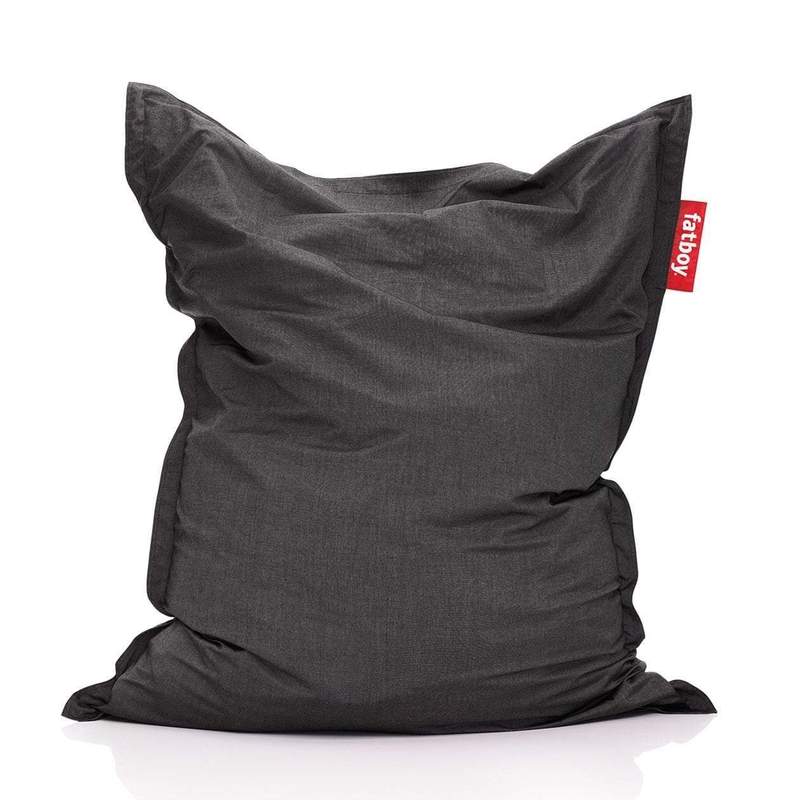 Original Outdoor
---
If you're really serious about relaxing, in your garden, your balcony, the park, wherever, then there's really just one serious option: Original Outdoor. The One and Only outside beanbag.

Original Outdoor is made from a super-strong UV-, water- and dirt-resistant fabric. The odd shower poses no problems for this outdoor beanbag. And don't worry about leaving it in the sun either. Its color will stay as vibrant as the day you bought it. Spilt your glass of red wine over your Original Outdoor? Or perhaps the kids have lined it with ice cream? Again, no problem. Wipe it with a damp cloth or give it a once-over with the garden hose and it'll be as good as new.
We've taken the iconic style of the Fatboy beanbag and made it tougher. Tough enough to be UV, dirt and water-repellent, soft enough to lounge outdoors in luxury.
Features
55 x 70 in / 140 x 180 cm
15 lbs / 6.8 kg
Acrylic or Olefin
Filled with polystyrene
Water- and dirt repellent
Outdoor & Indoor
Refill is possible